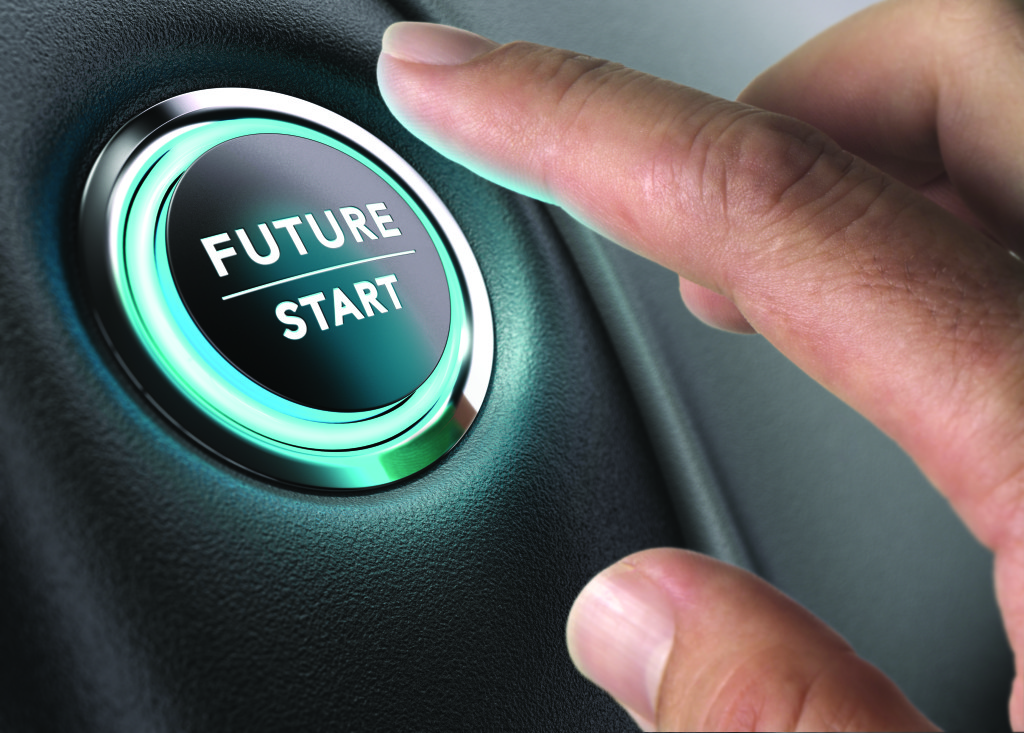 So what do you think the future of Fuquay-Varina looks like? Say three to 10 years from now? How about 20? On the last Thursday evening in March, a gathering of about 40 like-minded people were invited to take the opportunity to voice their thoughts on the possibilities.
Though Mayor John Byrne welcomed all comers at the top of the meeting, he and several town representatives circulated around the room for the duration to answer questions and help out. But the lion's share of the night was in the hands of the proprietors and townspeople in attendance.
Business owners to local residents, all with a vested interest in both the near and distant future of our town, shared their diverse views in a stimulating forum. In the town's new Public Services Building on Holland Road, participants spent two hours engaged in accomplishing three specific goals.
"You've each been assigned to a table in order to brainstorm with your neighbors on a group vision of our future!" stated Elizabeth Parham, Director of the North Carolina Main Street and Rural Planning Center. Parham launched the event with this singular challenge. And they were off and running!
With the first assignment, each table was to write down and share what they believed are the economic drivers which bring new people to Fuquay-Varina in droves. Most agreed in a diversity of contributors from Fort Bragg and large companies that call our town home, like John Deere and Bob Barker, to crowd-winning events, like the Freedom Balloon Festival over Memorial Day weekend or the En Plein Air competition each spring. From gun shops to ethnic food choices, affordable living perceptions to downtown job options, and the frequent street fairs, concerts, and arts and crafts events plus downtown Varina's colorful nightlife options, sharers felt the drivers are many and magnetic.
Second, was to identify the town's strengths and weaknesses. That got the place buzzing! At the top of the lists was the small town feeling that still permeates both walkable downtowns, another participant favorite. With a well-connected community and overall curb appeal, there was a lot shared on the positive features that Fuquay-Varina possesses. As to perceived weaknesses, traffic issues, highway restrictions preventing shops and businesses from displaying more prominent signage, lack of high-speed wifi availability, little downtown living or outdoor dining, and a desire for even more added "charm" all were thought to remain a challenge.
And third, all five groups were asked to take turns presenting their comprehensive vision statements to the whole room. At meeting's end, all contributors were invited to place one sticky-dot each on the statement or a phrase within it that impacted them the greatest.
Some of the most decorated statements were truly compelling. Like referring to Fuquay-Varina as having begun as a love story bringing two people together and still continuing to attract others. Or promoting it as a place that has something to celebrate every day. One called it a "towne" building bridges to connect communities in two downtowns, intimating the idea of building an actual bridge between them in the future. Another popular vision showcased the town as a progressive, Southern community on a journey of vibrantly growing nightlife, entertainment, dining, and culture. And yet another as a town found deep in the heart of the Triangle that had been "sprung around a spring" connected by a track with "just a dash more" for the visitor! All five were very effective in creating word-pictures that could easily translate into memorable vision statements and successful branding campaigns.
After the wrap-up, a conversation with Casey Verburg, the Main Street Director and Downtown Development Coordinator, revealed that the city's Downtown Advisory Committee would be gathering first thing the following morning to create a compendium from all the submissions. The goal was to select the most compelling pieces from each shared approach and morph them into one, focused, clear, cohesive unit. Verburg was not expecting any final result for at least a month or more.
Whispered rumors were overheard regarding a lot of surprises coming around the corner for both Fuquay and Varina downtown communities. At this point in town discussions, one topic that continues to pop back onto the table, according to Verburg, is the lack of physical connectivity between the dual downtowns and ideas on how to remedy that.
When asked if a viable plan is in the works, Verburg confirmed saying, "There is presently no pedestrian or bike-friendly way to navigate the two. There is nothing concrete in the planning stage yet; it's a long-term process, at the very least two years in the making before any plan could become a reality. But, yes, a physical bridge connecting them has been seriously considered many times, but much more investigation is still needed."
But by the end of the evening, all participants had experienced a fully engaging time with stimulating conversation, innovative perspectives, and an even brighter view of the town's tomorrows than they arrived with. Each one left eager to know just what that decision by the Development Department will look like. But it goes without saying that everyone who was responsible for making the evening's event part of Fuquay-Varina's history also made it a virtual part of their own.