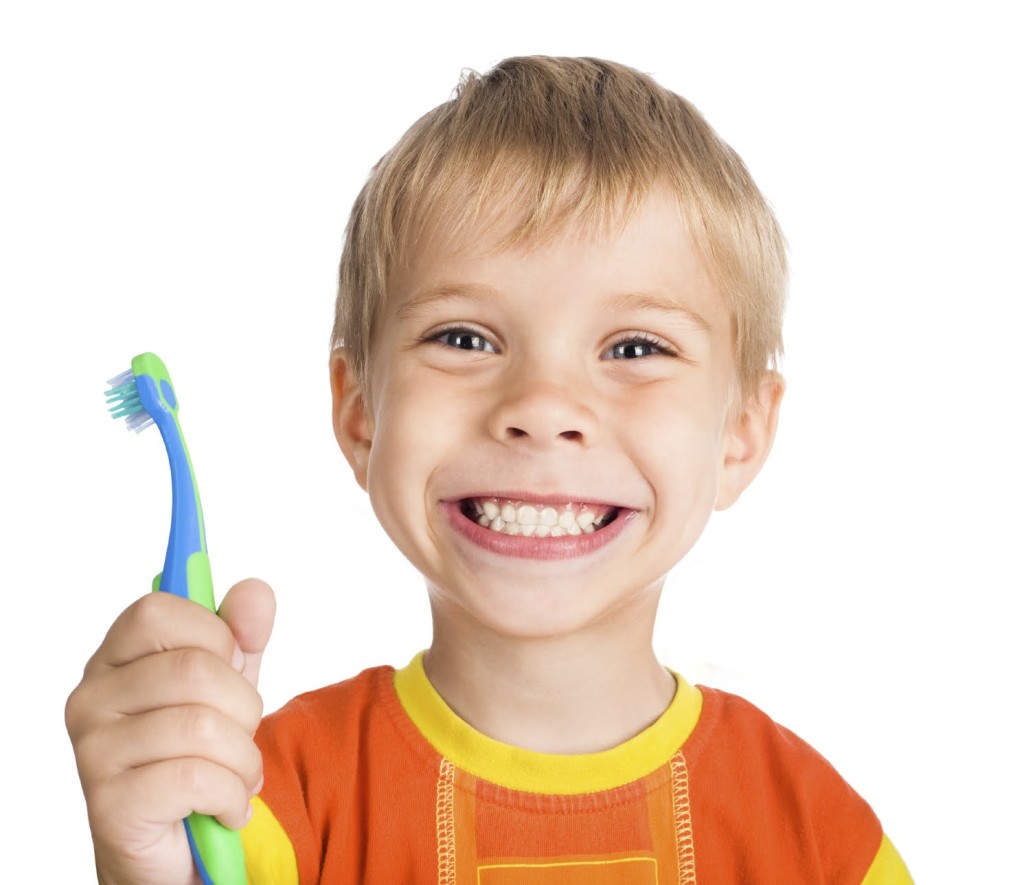 As summer comes to an end and we are reminiscing about those fun vacations let us not forget about the importance of healthy teeth as we launch into a new school year. Dental decay (commonly referred to as cavities) is the number one infectious disease in children. Cavities are more common than asthma and hay fever and if left untreated, it may lead to painful toothaches that can translate into missed school or work time. Luckily, dental decay can be preventable. Here are some helpful tips that will keep that smile looking great year round.
1. Healthy Hygiene
We know life gets hectic. Many times it is easier to forgo brushing in the morning when we are scrambling out the door, but this can have negative effects on our dental health. Brushing two minutes in the morning and night, along with regular flossing, is critical for a lifetime of healthy teeth. Children are great at mimicking their parents' behaviors, so it is important to establish these habits as part of our daily routines early on. Supervise younger children until you are confident they can effectively brush themselves. Use soft bristle brushes that are not splayed or electronic toothbrushes that have automatic timers to help them brush for the full recommended two minutes. Also, remind them to rinse after meals at school. Brushing after meals is ideal, but a quick trip to the water foundation to rinse out debris is better than nothing.
2. Snacking Wisely
We were always told that sugar leads to cavities, but not everyone knows that it is not about how much sugar we eat that really counts. The exposure time that teeth come into contact with sugar is the more important consideration when referring to cavities. For example, a juice box that is sipped all afternoon will do much more damage to teeth compared to that same juice box that is only allowed to be enjoyed during mealtime (which is generally limited to 30 minutes to an hour). Pack foods that are higher in protein to stay full longer to avoid constant snacking. In general, avoiding sugary and acidic foods that bacteria causing decay need to thrive is a good idea. So trade in those sodas and energy drinks for more water. Chewing gum with xylitol, a sweetener that helps prevent certain bacteria that causes cavities, is another good idea.
3. Regular Check-ups
Scheduling a professional cleaning and periodic exams are just as important as physicals for your health. A dental professional can help treat and prevent dental problems before they start or get worse. Ask your dentist about dental sealants, which are a special type of filling material that is applied to the small grooves in back teeth to form a barrier against the foods that we eat. Also, regular radiographs (x-rays) help us diagnose cavities in areas between the teeth that we cannot see in the mouth.
4. Pack those retainers and night guards
As the older ones head back out to college, remind them to pack their retainers and night-guards. Someone has paid to move those teeth around to give them that Hollywood smile. Retainers help keep teeth settled in their new positions. Follow the advice of your orthodontist as to how often retainers should be worn. Night guards are also important for maintaining a healthy mouth in some people. New found stress in college can often times lead to a condition called bruxism, which is the involuntary clenching and/or grinding of teeth.  If you have been diagnosed with clenching or grinding, you may benefit from a custom made night guard to help protect your teeth from those extra forces that can lead to cracked/worn teeth or sore jaws. Ask your dentist for more details.
Lots of factors play a role in the health of our teeth. Some factors are out of our hands such as genetics, but luckily many are within our control. We only get one set of natural adult teeth, so we have to make them last a lifetime.
Dennis Chang is a dentist with Hamby Family Dental Center in Fuquay-Varina.