NC Home ornaments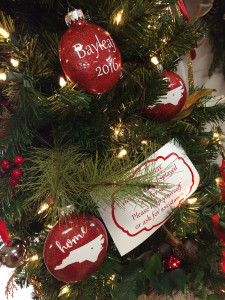 This year, The Garden Hut is excited to offer NC Home ornaments, like those shown in the photo. These ornaments are one-of-a kind and can be personalized right in the shop while you wait. The Garden Hut also has lots of local food items that make great gift basket fillers!
Call them at (919) 552-0590 or check out their website at nelsasgardenhut.com for upcoming holiday events and classes.
"Latte Cups"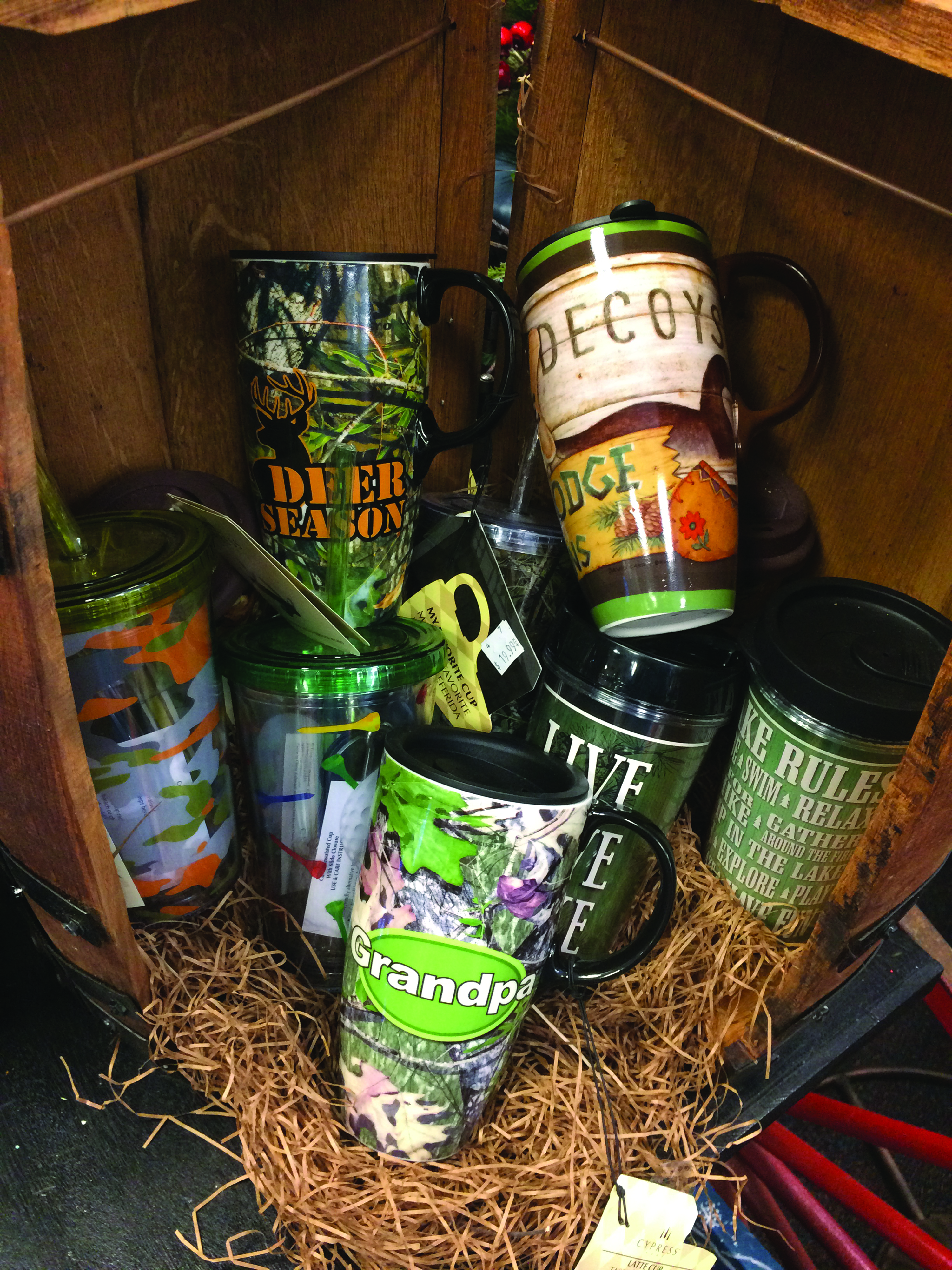 These "Latte Cups" from Cypress Home make the perfect gift for Dad, Grandpa, or any man in your life. They are 17 oz.ceramic mugs with a decorate box to match. Many styles to choose from. There are also plenty of styles for Mom and Grandma as well! $19.99 each. Check these cups out at Yellow House and More at their new location in the Kroger Shopping center (1441 E. Broad St.). (919) 622-4613
Ugly Christmas Snoozies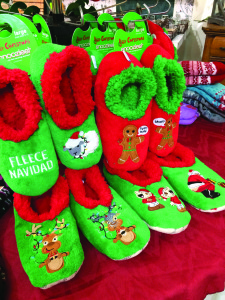 Ugly Christmas Snoozies are the coolest holiday bed/lounge slippers around! Soft and warm, these adorable slippers come with non-skid soles and are a reasonable $14.99 each. Slippers come with a variety of characters.
Available at David Anthony's, 542 N. Main St in Fuquay-Varina.
919-552-9827
Carolina Monogram Company Gifts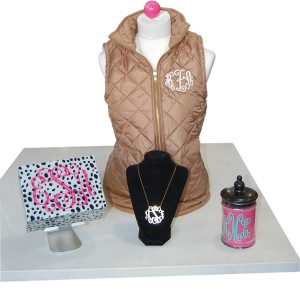 Monogrammed Filigree Sterling Silver Necklace available in 4 sizes ranging from 1.25 inches to 2.5 inches.  All necklaces are available in multiple chain lengths and have the option to be dipped in 18kt gold or rose gold for an additional fee.
Fleece lined, monogrammed puffy vest…perfect for our "Southern" winters, available in multiple color options including the bronze tone shown and the ever popular Panther Blue with black fleece lining.  $48.99 includes Monogramming!
Candle….Light A Candle, Feed A Child…Carolina Monogram and Company is proud to be a part of the Bridgewater Candle Company. For every candle sold, a meal is provided to a hungry child.  Over 6 million meals have been provided.  Seasonal scents include Hayride, Merry Morning, Remember When and Welcome Home.  Prices range $19.99-$27.99 including personalization.
High Gloss Acrylic Jewelry Box with velvet lining measuring 8" x 6", available in black and white spots shown, as well as a Kelly Green and Hot Pink.  They are truly a fun and timeless piece that is perfect to store your extra special pieces of jewelry.  Price $46.99 including monogramming.
Carolina Monogram, 514 Broad St. Fuquay-Varina, 919-285-3091
Tea Tree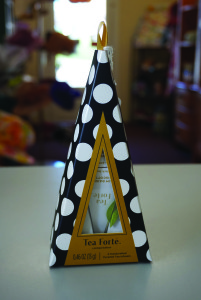 Warming Joy Petite Tea Tree – A chic and modern gift, reflecting the elegance and promise of the Tea Forte experience. It is the perfect stocking stuffer or Christmas tree ornament.  It features one infuser each of four festive teas: Raspberry Ganache, Rum Raisin Biscotti, Spiced Ginger Plum, and Winter Chai. Available at Mad Hatter 107 S. Main Street Fuquay-Varina, NC (919) 557-5771
Aton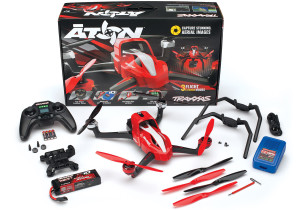 Aton™ is a personal video assistant that captures stunning aerial footage in a way that is easy and fun, without the need for any specialized skill or experience. Aton is sporty and smart, practically flying itself with auto take off and simple, intuitive directional control. Although it doesn't come with a camera, it's versatile mount allows you to connect a gopro or other camera. Noted as one of the most durable quadcopter on the market.   Press a button, and Aton quickly returns to home and lands automatically. Available at ToyTown Hobby Shop, 507 Broad St. 919-577-9007