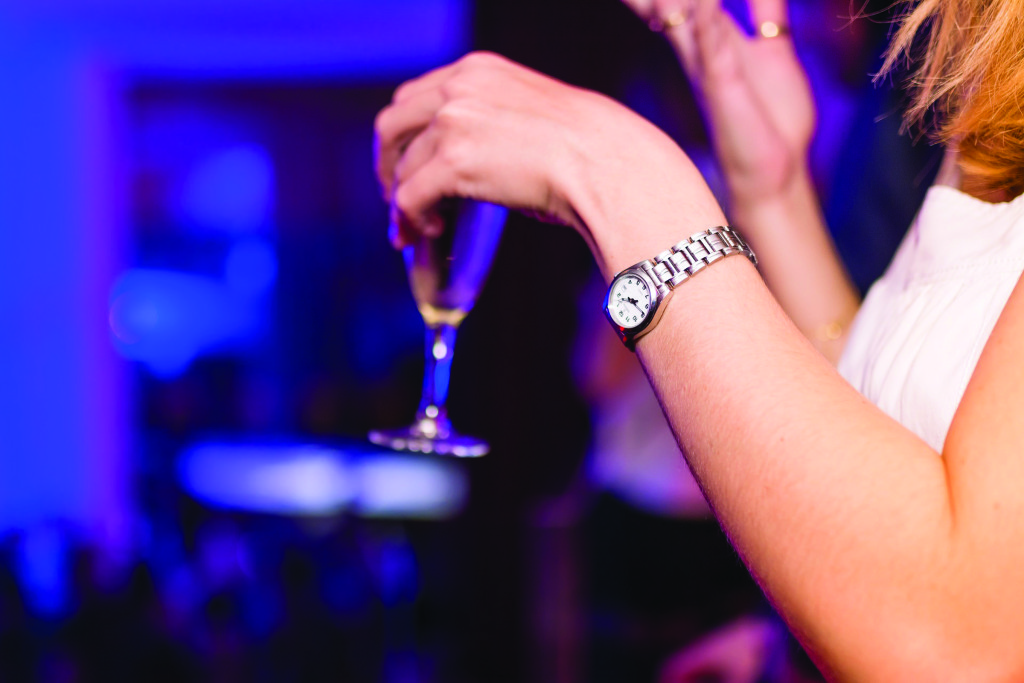 Wondering what all these questions or statements have in common? Believe it or not, they all come from the same source—a Facebook page that focuses on the interests and concerns of local women in Fuquay. A local phenomenon in both Holly Springs and Fuquay-Varina, the "Ladies of…" Facebook pages have quickly become a mainstay in the lives of many women who dabble in social media in our community.
Some are stay-at-home moms, and some are working women who need help finding resources. Some are seasoned local residents who are connecting with people they've known over the years, and some are brand new residents trying to reach out and make new friends. Whatever prompts them to reach out to each other, the results are the same—a resource for women helping women that has really caught the community by surprise!
The concept began in Holly Springs several years ago and caught on fast in our neighboring town. When the Ladies of Holly Springs group grew so big that it could no longer take women from other towns and became more selective, Kimberly Quinn decided to start a similar group in December of 2013. With co-administrator Kristi Phillips, Kim created her group with fewer limitations and the goal of "no drama." Fifteen months later, they are happy to report that they've had very little trouble in the group and have been very inclusive.
Although the group is designed for women who either live or work in Fuquay-Varina, they have allowed women to join who just have an interest in the community, even if they don't live here. It is important to both creators of the page that women feel welcomed and that they find value in membership. "This has been our Little Miracle Child," Quinn remarks. "We monitor it every day and are amazed by something every day."
Although the Ladies of Fuquay-Varina page has a few rules and expectations, the administrators are pretty open about what is discussed. "We only allow one business posting per day from business owners, which is better than our counterpart that only allows one per week," says Quinn. "We have had a few pages spin off of Ladies of Fuquay-Varina, like Fuquay-Varina Direct Sales Networking Group. We love that women are empowered to create pages like ours with a different focus. They really get the concept of using Facebook to communicate with each other."
The page started out slowly, with only a few hundred women participating in early 2014. It rapidly took hold, however, as more women started using it and is now at almost 1500 members. It grew by 200 members in one month just recently. "I feel like the 'Mom' sometimes," Quinn smiles, "…the mom of a large, constantly changing and growing entity that provides such value to its members. It's women helping women without any drama, and I love it!"
The conversations that permeate the site fall into a few distinct categories. First there are the referral requests. These include requests for doctor and dentist referrals, parents looking for decent daycare providers or preschools, requests for plumbers, house cleaners, and other laborers, and families checking out church communities. Questions about support groups are also a hot topic.
There are women offering classes, such as knitting, crocheting, dance, and other art forms. There are event postings for events like street festivals, kids' activities, and sales at local stores. The ladies share coupon codes, and tips/tricks for baking, parenting, job searches and more. New businesses in town and store openings are discussed frequently, as are ways for families to get out and enjoy the community when the weather is nice.
A favorite topic of late is where everyone hails from—many women are new residents and come from other parts of the country. Ladies of Fuquay-Varina has had several conversations ("threads") in recent weeks with women connecting with other new residents who have moved here from New York and New England, etc. "I learned about some of the shops downtown, which I have already visited," shares page member Lynn Arnett, formerly from Indiana. "The group has definitely made moving here so much simpler. I feel like no matter what I need to know I can ask in the group and I will get the very best help! They are a wealth of knowledge and support!" There is a rumor that a number of women are planning a meet-up in person at a local restaurant so they can connect in real time.
The fundamental reality of a page like The Ladies of Fuquay-Varina is that it facilitates connections between people who might not ever meet otherwise. "I really love the community feel of the site," says co-administrator Kristi Phillips.
"I hope it will continue to be a great place for the ever-growing community of Fuquay to connect."
Finally, it is also a place for women to promote their businesses, although they are limited to how many times they can post per week. Initial conversations on the Facebook page lead to face-to-face meetings, and in many cases, have led to new jobs for some lucky ladies. "LOFV helped me get a part-time job at Marshall's!" claims Misty Cook Spekczynski. "The assistant manager is a member of the group and posted that she was looking for women who could work while their kids were in school. I applied and got the job and it's perfect for me!" One of the threads as this magazine went to press was about a woman who is looking to get back in the workforce after 20 years of at-home parenting. She got lots of advice on how to update her resume as well as several job leads—all within the first hour of posting!
The other facet of the Ladies of Fuquay-Varina is the altruistic side—women finding ways to help others in need. There are many stories of people in crisis getting help from women in the group, but one very notable case was in January of 2014. A young man who was facing eviction from his apartment caught the attention of several women in the group. He was a student at Fuquay-Varina High School, trying to finish his diploma in the face of underemployment, no place to live, and no transportation to either school or work. The Ladies of Fuquay-Varina helped find the boy a new living situation, a bike to use to get to work, and some clothes and other essentials. It was quite inspirational to see so much accomplished on behalf of a stranger in need. At the end of the thread discussing his case and pulling together all those resources, Anna Campbell summed up what everyone was thinking when she posted "I love all of you so much for opening your hearts and homes! We live in such a wonderful and caring place!"
Quinn and group member Shari Bleck Austin have decided to take the concept of women connecting with other women one step further by organizing a Vendor Fair in June. This "fair" will bring businesses owned or operated by women in the Ladies of Fuquay-Varina group together to showcase what they do! With 52 vendors already signed up, this event threatens to rival the Chamber of Commerce's annual business expo in size. Vendors can be any small, local business but there cannot be any duplication of similar businesses. The event will be held June 20th at a venue that has yet to be confirmed. "We are so excited to be able to create this extension of our group in such a constructive way," says Quinn. "Ultimately it's what the group is all about—making connections and supporting each other." For more information about the vendor fair, contact Kim Quinn at (919) 809-5464. For more information about the Ladies of Fuquay-Varina, check them out on Facebook!