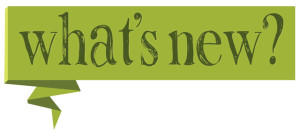 Business development in Fuquay-Varina has been very busy over the last month or so. First, let's get caught up on new development or businesses according to the Town of Fuquay-Varina's website.
First, the town is currently reviewing plans for a new Public Service Facility. This new project will combine the Public Works Department and provide additional office space for the police, fire, and IT departments within the town. It will be located at 1415 Holland Road.
Site plans for a new Hardee's restaurant are also being reviewed. This proposed project will be located near Food Lion as an outparcel at 1560 N. Broad Street (Hwy 55). Site plans for a new Subway restaurant in the Hilltop Crossings Shopping Center on Hwy 401 are also under review. Plans for a new Sheetz gas station and convenience store at the corner of Hwy 55 and Old Powell Road are also under review by town staff.
An electrical supply company, SSD, Inc., has opened up shop at 401 West Academy Street (Hwy 42), and interior construction is underway for an AT&T store in the Shoppes at Judd next to the Vitamin Shoppe. A new Kiddie Academy is under construction in the Kohls/Big Lots parking lot. AllEventsDJ's has also almost completed construction on a new building upfit behind Yellow House Gifts on North Attain Street.
In addition to all these projects that are making their way through the Town's approval process, there are several other new businesses locating in Fuquay-Varina that deserve mention.
In the downtown Varina retail district, on Broad Street, there are three new businesses setting up shop. The first two are embroidery shops, and both have just opened their doors. "Something You" is a new boutique that puts monograms on products that they offer, and they have a very established Internet business that allows you to order online and pick up at the store. Carolina Monogram & Company across the street from "Something You" (in the former Carolina Bead space) is a full-service embroidery shop that can handle monograms, business logos, and more on merchandise that you bring in, or items that they can order for you or have in the shop.
The "Hook & Cleaver Market on Broad" is upfitting the old Varina Bank at the corner of Broad Street and Ransdell Road, also in the Varina retail district. When they open, they will offer an upscale meat and seafood retail shop.
In the downtown Fuquay retail district, new businesses include Linda's Florist at 214 S. Main Street and Original Strength Institute at 101 S. Main Street, Suite 221. Linda's Florist specializes in wedding and event floral design. Original Strength (formally known as OPT Fitness) is a fitness and health facility that is moving into the Mitchell Building at the corner of Academy and Main Streets. Another project already in progress is the "Fainting Goat Brewing Company," which is upfitting the former Fuquay Gun & Gold building at 330 S. Main Street and plans to open for business in June.
Businesses open and developers submit plans to the town for approval on development and large retail projects on a weekly basis. For updates on new and current projects between magazine editions, check out the "What's Coming to Fuquay-Varina" webpage at www.fuquay-varina.org under the "Resident Information" tab.