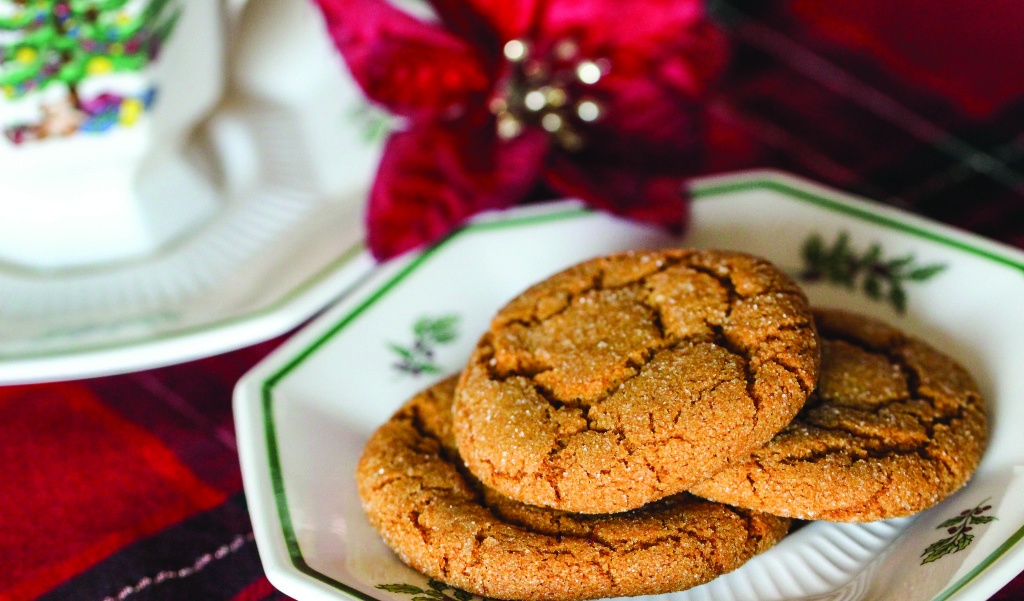 Molasses Cookies (From Amy Renee Keenan)
Sixty years ago, my grandmother Catherine Keenan and her friend Rita McCabe were two young military wives stationed at Tarawa Terrace, NC. They used to get together to concoct and cook recipes. They came up with this cookie recipe and continued to make it every year at Christmas. After my grandmother died, Rita continued to make the cookies and bring them to my uncle every year. I made them with my grandmother as far back as I can remember, and continue to make them with my children, her great-grandchildren, every Christmas.
Ingredients:
¾ C shortening, melted & cooled
1 egg
1 C. sugar
1 tsp. Baking powder
¼ C. molasses
2 C. flour
½ tsp. Ground cloves
½ tsp ginger
1 tsp cinnamon
½ tsp salt
Instructions:
Melt shortening, add molasses, egg, sugar. Add remaining ingredients. Chill
Shape into balls. Roll in granulated sugar. Bake at 375 for 8-10 minutes.
---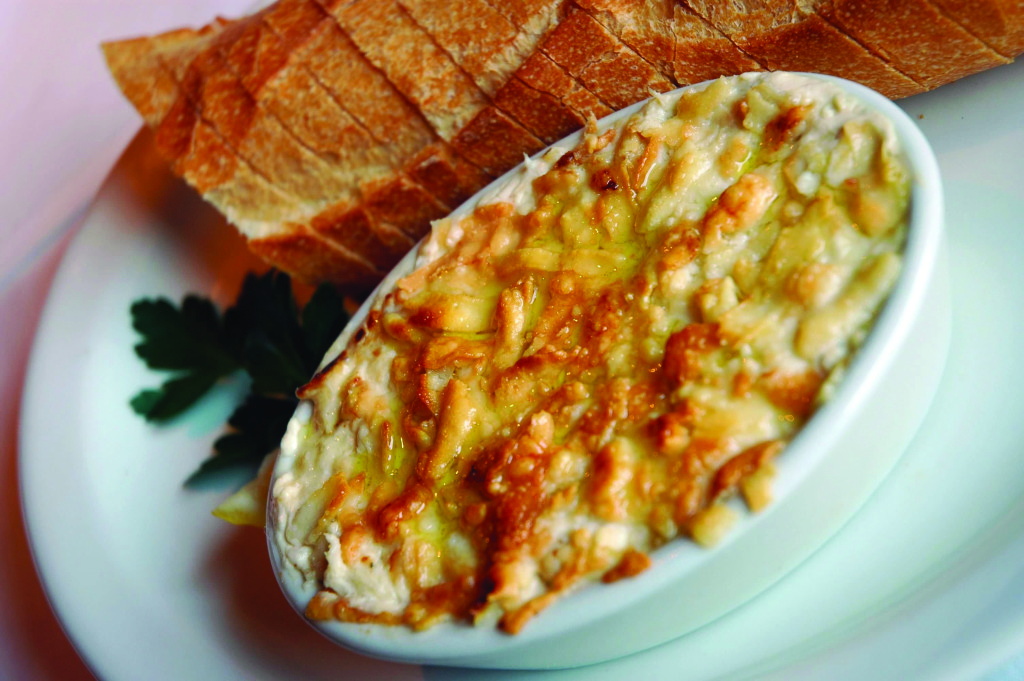 Hot Crab Dip (From Jenny Haines)
I grew up in Maryland and a Hot Crab Dip recipe has been used for multiple generations in my family. We have it for New Years every year, and always as an appetizer with breadsticks before Thanksgiving dinner!
Ingredients:
16 oz cream cheese
8 oz sour cream
1 lb. Crabmeat (shelled)
1 tsp. Worcheshire Sauce
2 Tbsp. Old Bay
4 Tbsp. Mayonaise
Instructions:
Soften cream cheese. Mix with sour cream, mayo, and seasonings. Fold in crabmeat gently. Bake at 350 for 30-45 minutes until bubbling. Serve with crackers, breadsticks or fresh bread.
---
Grammy's Banana Bread & Hot Chocolate (From Jenny Young)
This recipe is an old family favorite. It was my grandmother's favorite, and we make it a lot during the fall and especially the holidays. It's very versatile; Grammy liked to add walnuts, I add chocolate chips, my son prefers his as a muffin.
When I think of my Grandmother, my fondest memories of her are in the kitchen. She always had something in the oven and her house always smelled delicious. I love passing that down in my own life, and hope my legacy will be just as sweet as hers.
Instructions:
Preheat oven to 350
In a large mixing bowl beat together
1/2 cup shortening
1 cup sugar
2 eggs
1 TBS vanilla
Once beaten together, then add:
3 over ripe bananas
1/2 cup buttermilk (or 1/2 cup whole milk plus 1 tsp vinegar to sour it)
2 cups flour
1/2 teaspoon salt
1 tsp baking powder
1 tsp baking soda
At this point you can fold in whatever additions you like.
Bake in a greased bread pan, muffin mold or bundt pan at 350 until golden brown, about one hour.
You don't need to buy pre-made packets to have delicious hot cocoa! You probably have all the ingredients right in your pantry.
Old Fashioned Hot Cocoa: 
This recipe is per mug of hot cocoa, so it's very easy to multiply.
Start with a medium saucepan to warm your milk. Sift 2 TBS baking cocoa and 2 TBS sugar into your mug. Add a pinch of salt, then the hot milk. Whisk away any bitter clumps. Add a dash of vanilla and you're done!
You can add whipped cream, cinnamon or nutmeg for a rich addition.