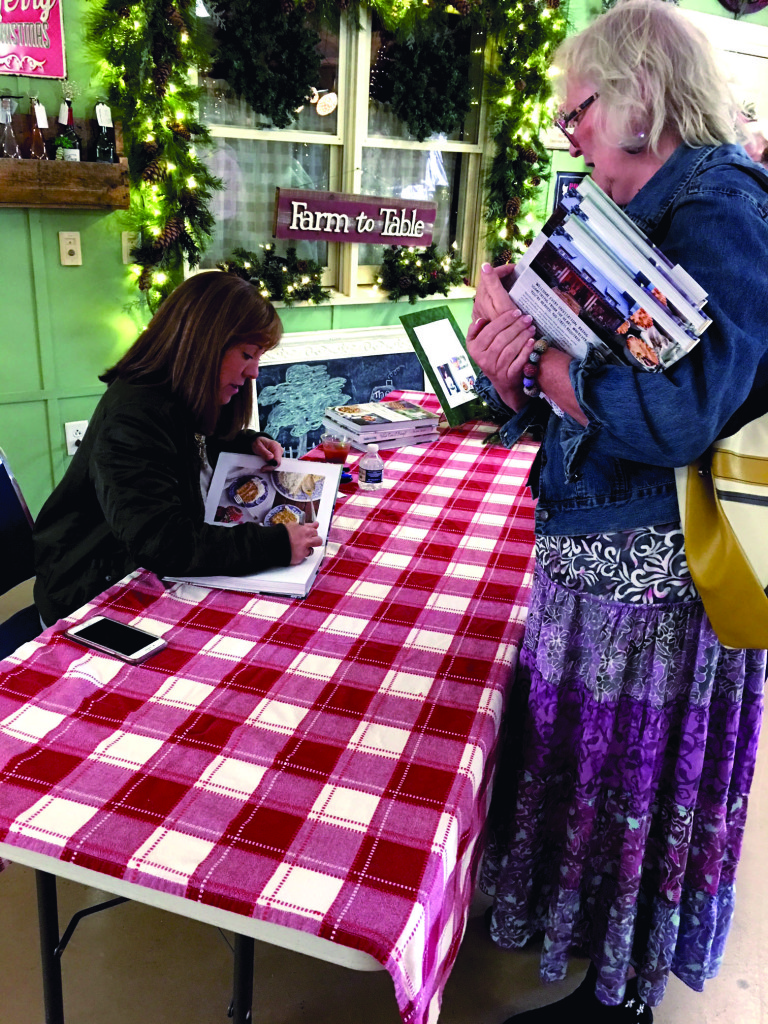 One sunny morning in the 'Quay, a celebrity came to visit! Author Elizabeth Heiskell, who has just published her second cookbook titled "What Should I Bring?" entertained a large number of locals at her book-signing party at The Garden Hut on Thursday, October 26th. Mayor John Byrne was in attendance, as were many other local notables. Several local chefs, including Kelly Delaire from the Hook & Cleaver Market on Broad, prepared and served samples of some of the recipes from Heiskell's book.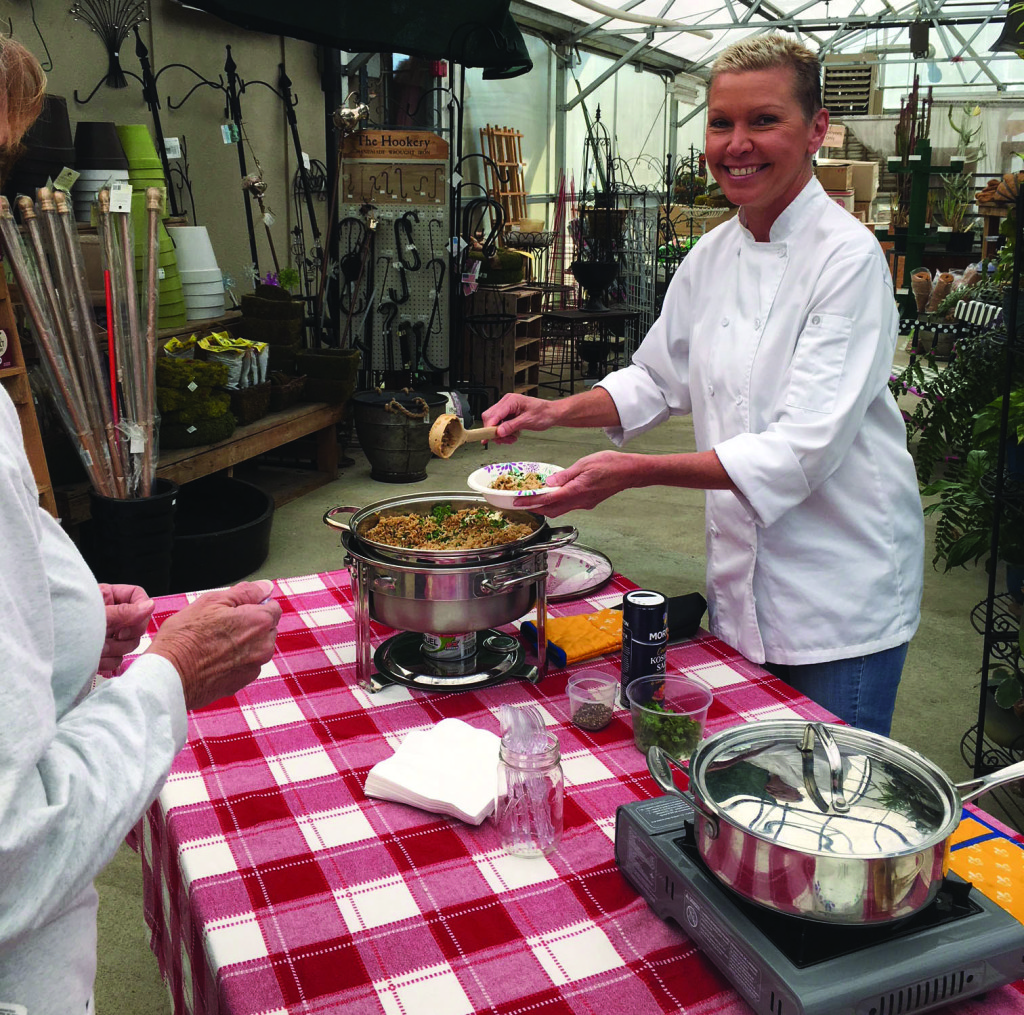 Nelsa Cox, owner of The Garden Hut, saw an article in the News & Observer that profiled the new book and Heiskell's book tour through the region, and decided it was worth a try to get Heiskell to come to Fuquay-Varina while she was in town. Heiskell was happy to oblige, and dropped in between visits to Southern Season in Chapel Hill and Whisk in Cary.
Creator of the famous Debutante Farmer Bloody Mary mix, Heiskell has been a regular contributor on The Today Show since 2015 and has been featured in Southern Living for her bloody mary mix and her first cookbook, "Who Took the Cornbread Out of My Dressing?"
At the book-signing, Heiskell was animated and told many a story of her exploits on the book tour, as well as in her travels as a food columnist. Heiskell's style is to combine humorous stories with her recipes – personalizing them and making the preparation for southern classics less arduous. It was a great day in the 'Quay!