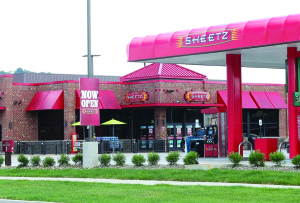 The landscape of Fuquay-Varina continues to change, and we are excited to share with residents all of the new and exciting things that are in progress at this time. The projects that are underway range from several public facilities to retail businesses and new apartment complexes. The variety of development is just another indication of how fast our community is growing and how responsive that growth is to the needs of its residents.
The new Public Service facility on Holland Road is quickly nearing completion. It will centralize several town departments and have a huge impact on the town's ability to expand public services as the population in Fuquay-Varina continues to climb. This facility is expected to be open for business this year.
In other town project news, the town recently received a $5.3 million grant from the Capital Area Metropolitan Planning Organization (CAMPO) to be used for three major road improvement projects in Fuquay-Varina. Those three projects are 1) the completion of Judd Parkway's NW leg, 2) the intersection of Judd Parkway and N. Main Street, and 3) the intersection of Sunset Lake Road and N. Main Street.
"I want to thank the citizens of Fuquay-Varina," says Mayor John Byrne. "Their overwhelming support on the bond referendum last November positioned the town to successfully compete for the CAMPO grant dollars." The Judd Parkway project is already working on the design phase and is expected to be completed by 2020. Right of way acquisition and design work on the Judd Parkway and N. Main St intersection underway and construction is expected to begin in 2017.
Another construction project that town residents will gain major benefit from is the installation of a teaching kitchen at the Fuquay-Varina Community Center. When completed, it will occupy 700 sq. feet of space across the hall from the fitness center and provide many more opportunities for cooking- and food-related activities at the community center. For more information about this new facility and the ability to use it, contact parks and recreation staff at (919) 552-1430.
On the commercial side of things, a project to renovate Part of the old Variety Wholesalers warehouse on Durham Street in downtown Varina is almost finished. The metal portion of the building has been upgraded and painted, with new landscaping and ingress/egress to allow for better access to storage opportunities in downtown Fuquay-Varina. "Ample Storage Center" is a wonderful example of repurposing existing space into something that offers more to local residents.
PC Construction is a new general contracting, construction management and design build company that is moving its location from Garner to Banks Road in Fuquay-Varina this spring. This 25,000 facility will include two buildings – an office building and a warehouse. The town is actively identifying industrial and light manufacturing sites inside city limits and working to attract similar companies to those sites that will provide significant job growth potential in the Fuquay-Varina area.
On the north side of town, the new Sheetz complex is under construction on the 55 Bypass just north of Food Lion. Sheetz officials expect that it will be open by the end of March. In the Food Lion shopping center, Hardees has been open and busy since the holidays, and the new Realo Drugs outparcel space is now under construction. Behind Food Lion on James Slaughter Rd. is clearing and construction for a new multi-family residential development that will provide one- and two-bedroom units for citizens over age 55.
On the other end of town, Performance Sports Center (gymnastics and fitness), Crossfit Aestus, Precision Golf, and Hit and Run are now all open and operating in the new Fuquay-Varina Sports Complex located in the old flea marketing building on Rt. 55 South. Hit and Run offers batting cages and baseball/softball training, but also has basketball and volleyball courts available for club sports. This complex
still plans to offer indoor go-karting, a bowling alley, and a sports bar.
Other commercial projects that are underway include the McWally Building on Fuquay Avenue, which is being gutted and completely remodeled. The former Enchanted Moments building soon be the home of Rock Harbor Grill, formerly of downtown Apex. Rock Harbor Grill is a white tablecloth seafood restaurant with a huge following and will be a wonderful addition to Fuquay-Varina's downtown scene. They are projecting a late May opening.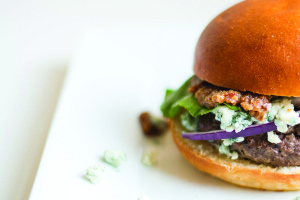 Another new face in the downtown Fuquay retail district will soon be Mason Jar Tavern, which is opening a second location in the old Beef 'O Brady's space on the corner of Vance and S. Main Streets. If the success of their Holly Springs location is any indication, Mason Jar Tavern will also be an amazing restaurant to try once they are open later this spring.
The local brewery scene continues to grow. With Draft Line and Aviator Brewing Companies, Fuquay-Varina now enjoys the brews at Fainting Goat Brewery on S.
Main Street across from the new Mason Jar Tavern location. Open since November, this nanobrewery rotates some great beer and brings in a wide assortment of food truck options on the weekends. Lincoln Brewery out on Rt. 401 (behind Enterprise Rent-a-Car) is coming into its own as well, and carries a number of other breweries' flagship beers in addition to its own.
Aviator Smokehouse in downtown Varina has purchased the entire Varina Hotel building and transformed the old Centerpiece Home Healthcare and One Heart Yoga retail spaces into a beautiful event space called "Aviator Smokehouse Sidebar." With a full bar and seating for up to 75, this classy space is perfect for parties, business meetings, rehearsal dinners, and more.
It didn't take long for someone to snatch up the former Bellini's Fine Italian Dining space on N. Main Street near Harris Teeter. Eggs Up Grill will be the new tenant, providing breakfast and lunch from 6am to 2pm every day. Eggs Up Grill is a small South Carolina-based franchise, and this will be their first North Carolina location. To view their menu, check out their corporate website at www.eggsupgrill.com.
Exciting news for the 401 corridor is that construction has begun on the old McDonalds building next to Guardian Angel Thrift! This location has been empty for a decade but will soon be home to Inca Peruvian Rotisserie.
For more information about these or any other projects in Fuquay-Varina, you can call the Town's Planning Department at (919) 552-1400.