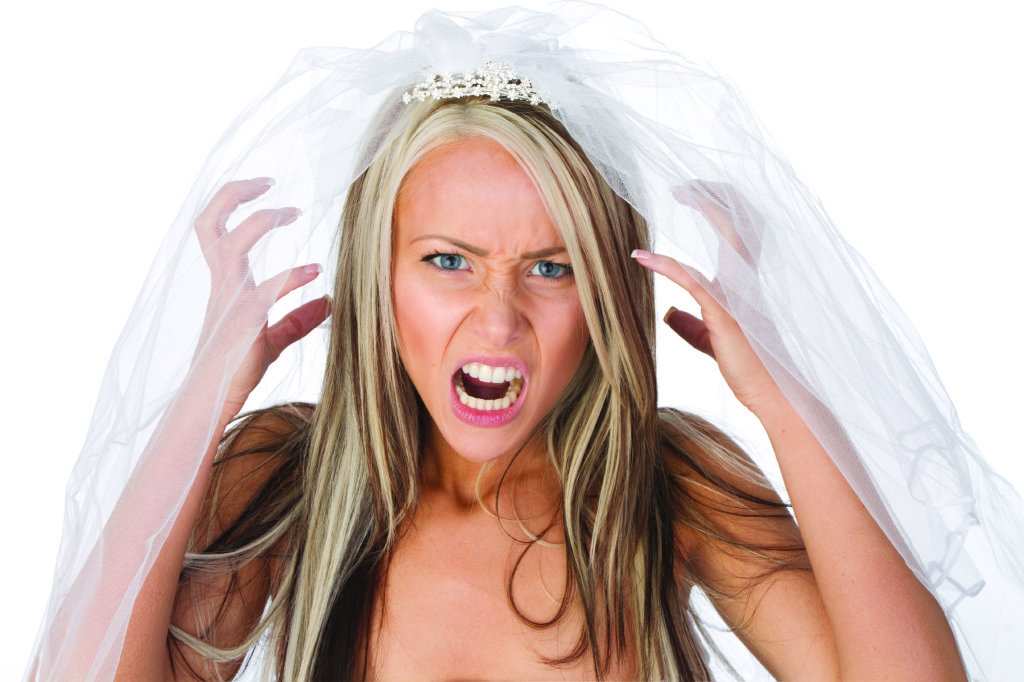 As we bid a final "adieu" to winter and welcome spring, we also usher in the beginning of wedding season. This time of year is especially thrilling if you are the one preparing to walk down the aisle. Organizing a wedding is a large task but, for the newly engaged, it is one that is looked forward to with enthusiasm, eagerness, and delight. Weddings are an opportunity to fellowship with loved ones, show off your best formalwear (as well as your best dance moves), and, ultimately, celebrate the steadfast love of two people who are committing their lives to one another. Unfortunately, the excitement of wedding planning is often accompanied by anxiety and stress. As someone in the midst of wedding planning myself, I am all-too familiar with this trio of emotion. And, as a therapist, I have the honor of helping others who are in the same stage of life.
Perhaps you will be able to relate to some of the sources of stress and anxiety typically experienced during the process of wedding planning:
Finances – Few topics cause more stress than finances where wedding planning is concerned. The engagement ring is barely on the bride-to-be's finger before "who is going to pay for what?" crosses everyone's mind. In 2015, it is much more common for the couple to foot the bill for the wedding, which can be a source of stress on its own. Additionally, it has been my experience that, if "wedding" or "bridal" is tacked on to anything, the price increases exponentially. To make matters more stressful, vendor deposits are required early in your engagement to lock in services for the wedding day. And don't forget all the service, convenience, and other (occasionally) hidden fees. Before the ink can dry on your save-the-dates, you have already accrued a hefty balance.
Pressure – There are numerous sources of pressure that could be placed on the bride and groom. Bridal magazines and Pinterest would give you the impression that anybody who's anybody has a "perfect" wedding (complete with chandeliers, filet mignon, and a fog machine for the first dance). It's tempting to pursue what you think others have, even if it's not within your budget. There is also pressure, covert or overt, to make everyone happy – family, friends, bridal party, etc. – and that's enough to make anyone's sanity unravel.
Transitions – The bride and groom are adjusting, not only to the idea of being engaged, but also to the idea of being married. Marriage involves welcoming in-laws to the family, negotiating new roles in the relationship, having (occasionally difficult) discussions, and moving into a shared home. These transitions are separate from the wedding itself but usually coincide with planning and the event.
Conflict – No family is perfect, which means there is a possibility that family members will conflict during the process of wedding planning. Whether the conflict is between the bride/groom and a family member, divorced parents, or siblings who cannot see eye to eye, any conflict drives the stress-scale up a few notches. Additionally, there is a chance that members of the bridal party will conflict, especially considering all the time that is spent together prior to and during the wedding.
The Planning Process – I love to plan – more than the average person, I would say. But even I'm overwhelmed by the never-ending to-do lists involved in wedding planning. There seems to always be an e-mail to send, a phone call to return, a date to confirm, etc. It can be difficult to keep up, leaving you torn between a state of excitement and panic ("what did I forget to do?!"). And, as you plan your wedding, normal, everyday life continues on. You are still expected to go to work, pay your bills, and feed yourself, despite the fact that wedding planning could easily take up the hours of your day that do not involve sleeping.
Are you feeling more anxious and stressed now than before you started reading? Take courage, my friend. I have gleaned some nuggets of wedding planning wisdom during my journey:
1 Set a realistic budget – This can, and should, be done, shortly after becoming engaged. Also, find out as soon as possible who plans to contribute financially.
2 Pool your resources – Do you have a friend who is a part-time DJ? Know someone who makes amazing cakes? Reach out to those people.
3 Decide what you can and cannot live without – Do you just have to have that dress from the French boutique? Then, you might have to settle for two dinner entrees rather than three.
4 Thoroughly read vendor contracts and ask lots of questions – This will save you the headache of missing important bits of information.
5 Remember that Pinterest, bridal magazines, and wedding shows are merely for inspiration – They are not the norm, nor should they be the ideal to which you aspire (unless tip #1 allows for it).
6 Accept that your wedding may not be "perfect" – But, the imperfections will make for humorous memories to recall on your anniversaries and share with your children.
7 Also accept that you can never make everyone happy – Set firm boundaries about what you want for your wedding, but be kind. If you're tempted to go Bridezilla, remember that your life continues with these people long after the wedding is done.
8 If possible, choose a supportive and reliable bridal party that gets along and can work together as a team – Trust me. This will make your life a lot easier. These are the people you will call during inevitable "freak out" moments.
9 Frequently remind yourself to stop and enjoy the process of planning. These are likely the first major decisions you and your future spouse have made together and that is something to be celebrated. Savor this sweet time of anticipation and exhilaration.
Of course, you want to avoid unraveling after you have tied the knot as well. Here are a few tips to get your marriage off on the right foot:
1 Attend pre-marital counseling – As a therapist, I cannot stress this enough. Whether it is through your church, a certified Prepare-Enrich facilitator (prepare-enrich.com), or another professional, attending pre-marital counseling is vital for the success of your marriage.
2 Have those difficult discussions I mentioned previously – Topics might include money, intimacy, children, roles, in-laws, decision-making, and communication.
3 Cherish your alone time while you still have it! – Identify what you need to "recharge your batteries" and continue some of those after you say "I do".
4 Consider the kind of wife/husband you want to be – Rather than only focusing on the kind of wife/husband you want.
5 Continue to value non-planning time with your future spouse.
6 Spend time with other engaged, as well as, married couples – There is a lot to learn!
7 Accept that, while marriage is not always rainbows and butterflies, a solid, quality marriage is worth the work it requires.
While these suggestions won't work perfectly for everyone, they're a good place to start. Best of luck to you and your fiancé as you navigate this beautifully exciting time in your lives!