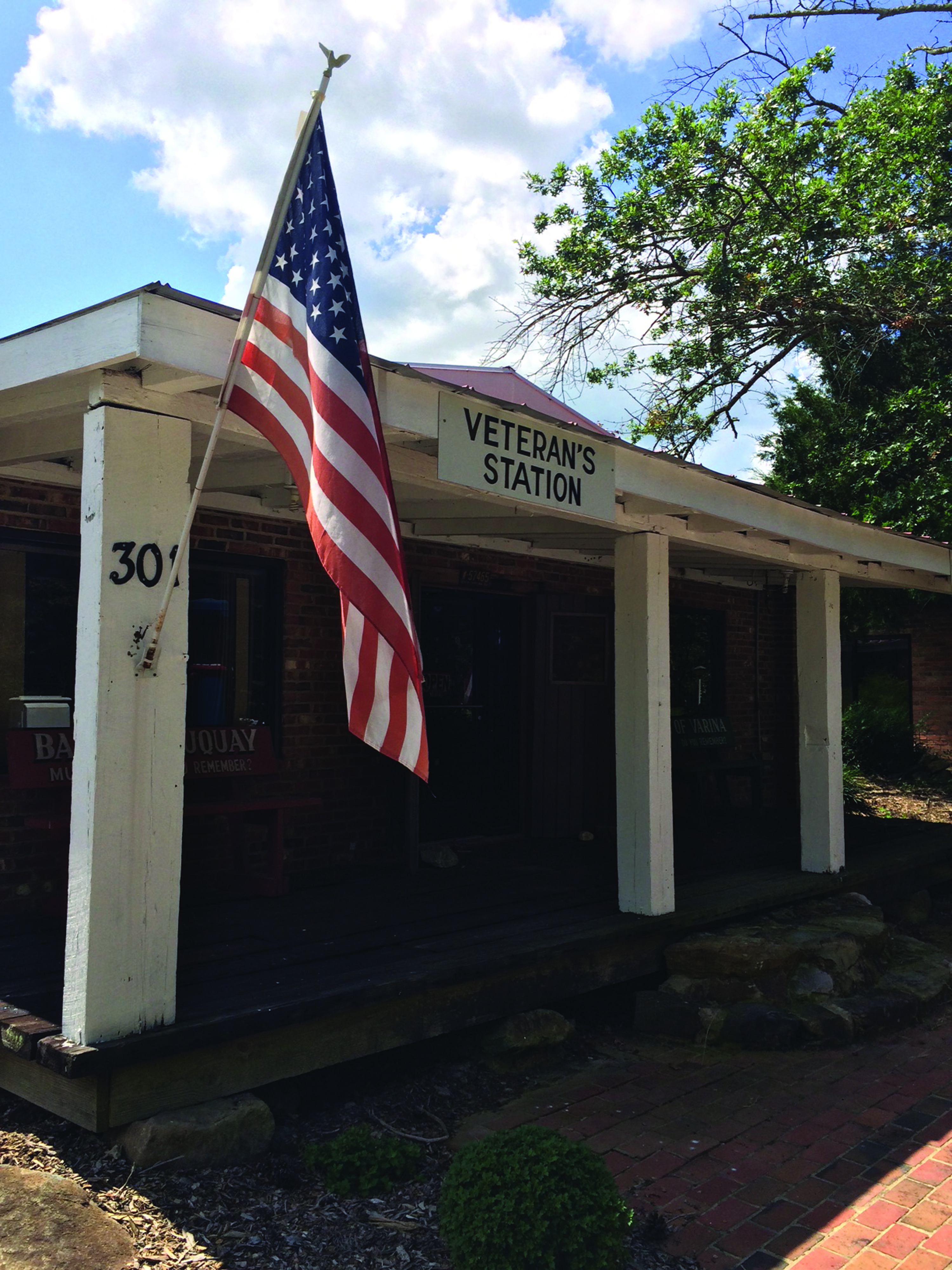 Fuquay-Varina is well-known for its sense of community, but that feature is never more visible than during the holiday season when its members pull together to help fend for their less fortunate neighbors. There are a variety of ways to contribute to those in need over the holidays. Local churches all have programs of giving, but here are a few others for you to choose from.
FV Emergency Food Pantry
The Fuquay-Varina Emergency Food Pantry always needs extra food over the holidays. Many layoffs occur in December, which increases their client
base and the pantry team already works tirelessly every week to secure enough food items for their regular clients. Staples, items for holiday dinners, and fun foods that the rest of us take for granted over the holidays are good items at this time of year. Donations can be collected through food drives at another location and then brought to the pantry for distribution, or families can drop off food items at the pantry itself, which is located at 216 W. Academy Street. Donations of money can also be used to help defray the cost of the hams that are purchased for client families' Christmas dinners. The donation link can be found on the pantry's homepage at fvfoodpantry.com/. The pantry can also use volunteers on Tuesday mornings and Thursday afternoons to help with distribution and intake. For more information about when and how you can help provide some assistance, call Cynthia Ellison at (919) 552-7720.
Veterans Station (Heroes United)
A local organization, Heroes United, is less than a year old and is in need of many things to help homeless veterans find homes and jobs. Property manager Wendy Brown works hard to find homes and jobs for the residents of Veterans Station, but is in the process of furnishing several group homes and needs beds, mattresses, living room furniture, kitchen tables and chairs, linens, toiletries, and clothing. Other needs are landscaping help with the Veterans Station property, handyman help for small projects around the property, and organizational help setting up a food pantry, a clothes closet, and several other small projects.
In addition to furniture, food, and clothing, Heroes United could always use cash donations to help with gap service and rent assistance when veterans are waiting for benefits to kick in. For more information about current needs and top priorities for Heroes United, contact Wendy at (919) 917-3761 or winifredbrown20@gmail.com.
Toys for Tots
Often, Toys for Tots has toy drives through local organizations, but did you know that you can volunteer or donate directly with the Raleigh headquarters? Toys for Tots is a mission of the United States Marine Corps that collects new, unwrapped toys for distribution to needy children in the local community where they are collected. You can organize a drive yourself here in our community, or you can assist with transportation and storage of toys, sorting toys, staging toys for pick up and lots more. Volunteer hours are generally Mon-Fri from 8am-4pm, depending on the number of donations received, and you can sign up by yourself or with a group.
If you have a local business, you can sign up to be a local toy drop site. Boxes will only be issued until December 1st so that toy boxes can be returned by December 16th.  A quick excursion to the Toys for Tots website  at www.raleigh-nc.toysfortots.org will help you sign up for a box or get on the list for next year. If you cannot contribute time or a box at your business/organization, you can always make a donation directly to Toys For Tots on the same website. For more information, call (919) 834-1968 x5904.
The Salvation Army
When we think of giving at Christmas, invariably we think of the red buckets outside Walmart and various other places that volunteers help staff to raise money for Salvation Army programs and services. But the work of The Salvation Army goes far beyond the fundraising that those red buckets provide. Services include shelter for homeless individuals, a food pantry, a soup line, clothing for those in need, help for homeless children, and holiday assistance. In addition to financial donations, The Salvation Army needs help in all their different areas of assistance. They need tutors, mentors for children, folks to sort clothes in their thrift shop, help in the soup line or serving meals in their shelter, and seasonal opportunities such as bell-ringing, staffing angel trees, helping in the toy shop, and preparing holiday meals. The list of ways to help is almost endless. To find out what volunteer opportunities are available, email the Volunteer Coordinator at info@wakearmy.org or call (919) 834-6733.
Interfaith Food Shuttle
The Interfaith Food Shuttle staffs and funds pantry locations in an effort to feed those in our community who are less fortunate, and it now supports mobile markets to reach further into specific neighborhoods that need the most attention. During the holidays, organizations like the Interfaith Food Shuttle struggle to meet the needs of all the people who need help finding a decent meal for themselves or their children. There are a number of ways you can help this organization fulfill its mission. First you can volunteer your time and energy. There are many ways to lend a hand. You can help on a one-time basis with a special project, or you can engage in longer-term activities. You can volunteer solo or you can volunteer in a group. Several programs are group opportunities only, but there are gleaning programs and opportunities on the Teaching Farm for individuals. There truly is something for everyone who wants to help. Families with children can volunteer as long as anyone under 17 is accompanied by an adult and brings a waiver signed by a parent/guardian.
Donations of cash are also encouraged. A donation of $35 can provide a backpack full of food for a child for a month! Groups can also hold fund-raisers to help fund programs like Backpack Buddies and Grocery Bags for Seniors, or can hold a food drive and provide the collected food to the Interfaith Shuttle for distribution. For more information on their volunteer programs and their food needs, contact them at foodshuttle.org/how-to-help/ or (99) 250-0043.
Holiday Food and Warm Clothing Drive
The Fuquay-Varina Teen Council, which meets at the Fuquay-Varina Community Center on a monthly basis, is holding a food and warm clothing drive throughout the month of December. Residents are encouraged to drop off non-perishable food items and warm hats, scarves, gloves, and mittens in good condition at the community center from December 1st-21st. All items will benefit our local community. For more information about this food and clothing drive, contact the community center at (919) 552-1430.